Small business bookkeeping can be complex and time-consuming. Your financial statements are essential to growing and maintaining your business. If you as the small business owner are spending hours and hours on your books, you can't spend time in other areas of your business.
Many people start a business thinking that they'll turn on their computers or open their doors and start making money, only to find that making money in a business is much more difficult than they thought. You can avoid this in your business ventures by taking your time and planning out all the necessary steps and tending to the areas of your business you need. Here are 8 things you can focus on when you outsource your small business bookkeeping obligations
1.Analyze Your Competition
Competition breeds the best results. To be successful, you can't be afraid to study and learn from your competitors. After all, they may be doing something right that you can implement in your business to make more money.
2. Seek Out Strategic Partners to Expedite Business Growth
Organic growth takes time, and can only take you so far. When you outsource small business bookkeeping in Phoenix, you have time to look for potential partners who are at about your size and growth level to complement your business strengths and bring new customer sets, create production efficiencies, and share corporate responsibilities or vice versa.
3. Managing Relationships with Customers
Customer relationship management is important in running a successful business. The better the relationship, the easier it is to conduct business and generate revenue. Therefore using technology to improve CRM makes good business sense.
4. Assist in the Creation of Marketing Strategies
Wasting money on ineffective marketing is easy. Seek out low-budget, high-impact marketing strategies to improve your small business. Test one or two new tactics and see which perform best before adding them to your marketing mix. Social media is an excellent low-cost and low-risk way to promote your business. LinkedIn, Facebook, Twitter, and Instagram are but a few good tools to build a social presence and attract attention to your business.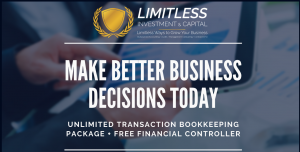 5. Motivating Staff
Talented and motivated staff members can bring on big improvements in the business. Learn what motivates your employees to higher levels of performance.
6. Goal Setting
Setting goals and objectives is an essential part of your business success. Use the goals you set as an ongoing planning tool to ensure that you continue to move forward in your small business. For instance, try to increase traffic by a certain amount on your business website or blog. More web traffic can translate into added sales or customer loyalty.
7. Evaluate Your Risks and Rewards
The key to being successful is taking calculated risks to help your business grow. A good question to ask is "What's the downside?" If you can answer this question, then you know what the worst-case scenario is. This knowledge will allow you to take the kinds of calculated risks that can generate tremendous rewards.
8. Sales Execution & Optimization
To achieve fast growth, we need to go beyond the myth that if the product is good enough, it will sell itself. Success and fast-growth depend on a stellar sales capability, continuously improving, based on results and data from end-to-end conversion tracking. Building and optimizing sales from the right identification of opportunities, defining the right sales messages, and building inside sales capabilities will be a determinant for success.
9. Develop Your Pricing Strategy
Know your products and understand their worth to consumers. That means objectively evaluation their quality so you can come up with the best price and selling strategy.
10. Measure Performance
Business owners need to be able to measure their people, they've got to be able to measure their processes and they've got to be able to measure their system performance. That means having consistent metrics across all divisions of your company.
Final Thoughts
When small business owners turn to small business bookkeeping, they free up hours of time allowing them to focus on other important and critical areas of their business. Most business owners aren't fully equipped to handle their small business bookkeeping needs, and waste hours of time correcting mistakes. Additionally, a few bad mistakes could even kill your business!
Limitless Investment & Capital's Small Business Bookkeeping Services in Phoenix
At Limitless Investment and Capital, our Certified Public Accountants in Phoenix ensure 100% accuracy in their work. Our experts will provide easy to understand and real-time data of your financial statements, ensuring you always understand whats going on in your small business. We are not just bookkeepers, we are proactive accountants! If you are feeling distressed about your books or need some assistance, please contact our small business bookkeeping experts in Phoenix today!