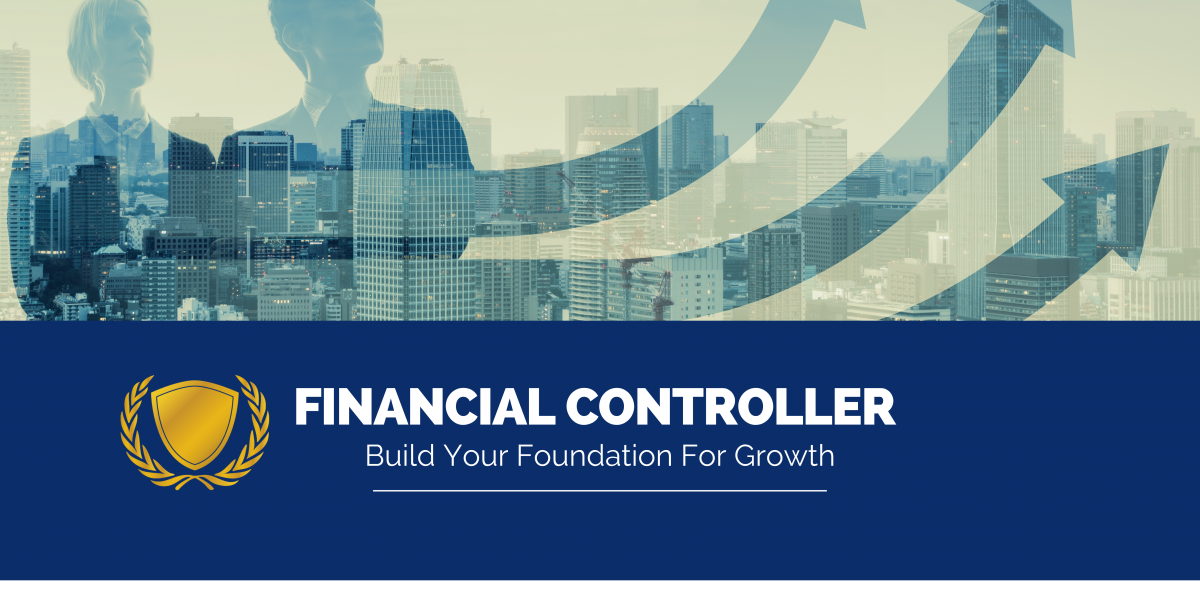 Financial Controller Services
Financial Controller Services help your small business get the expert financial guidance it needs to accelerate growth and profitability. A financial controller can be a strategic asset that provides a long-term vision for your business based on comprehensive regulatory knowledge, complex financial data, and confident internal/external representation.
—
Financial Controller Services do so much more than simply running numbers.
| | | | |
| --- | --- | --- | --- |
| Most business owners aren't fluent with accounting principles. Reduce your stress and outsource your bookkeeping, accounting, and financial controller. | Operating costs will be reduced significantly in comparison to your business sharing its own in-house accountant | Now that you've reduced costs and have more time to focus on growing your business, it will reap the rewards as it starts to prosper. | With accounting responsibilities off your plate, you will have time to focus your energy on enhancing your business. |
—
What Will Financial Controller Services Do For My Business?
These are just some of the things a Limitless Investment and Capital outsourced financial controller can do for your business:
1. Accounting
Make advantageous accountancy-related decisions at every opportunity

Oversee accounts payable, accounts receivable, payroll, cash disbursements, and bank reconciliation

Ensure all elements of your cash flow are fully documented and reported to the deadline

Provide hands-on management for your in-house accounts team
2. Financial analysis and planning
Create a detailed future finance plan without paying for a full-time financial controller

Conduct in-depth financial analysis and move forward based on real-world insights

Establish financial policies and procedures to ensure effective corporate governance

Use financial insights to analyze operational efficiency and assess potential risks
3. Financial Reporting
Prepare financial statements and projections, balance sheets and cash flow/budgetary reports

Provide professional representation when dealing with banks, investors, lawyers, and auditors

Get your and annual accounts ready for submission

Generate and interpret data to support long-term financial planning
4. Internal controls
Review and approve all outgoing invoice payments, and administer collections on invoices

Keep company financial records organized, up-to-date and formatted for easy analysis

Implement and execute internal control systems for accounting and other financial processes

Review contracts, agreements, and insurance policies before terms are agreed
– 
Location is Irrelevant! We have Online Controllers:

We offer online controller services for today's small business owner. Your business numbers where and when you need them.
…

Financial Controller vs. CFO Services   

…
Your Business May Need Financial Controller Services When:
Supervision of bookkeeper. If the company doesn't have a CFO and the owner doesn't have time or can't monitor bookkeeping, the solution is often a controller.
Accuracy of financial reports. Sometimes bookkeepers aren't able to identify the root cause of inaccurate numbers or develop a solution to remedy the situation.
Fixing the period close process and report delivery. It is not uncommon for bookkeepers to have trouble completing the financial close process on time (often in the range of weeks or months). Though many close quarterly or even annually, small businesses should close monthly to take advantage of real-time data.
Preventing errors, fraud, and security breaches. A bookkeeper does not have the training and skills necessary to implement these kinds of internal controls.
Better support of CPA. Bookkeepers generally have limited ability to supply a CPA with adequate assistance during tax season or during an audit.
Ownership of the accounting process. As a business grows, the complexity of accounting processes grows along with it. Bookkeepers are often not experienced enough to take ownership of these processes and make adjustments where needed.
CFO Services are Essential When:
Supervision of finance team. Like any department, the finance staff (eg: bookkeeper and/or controller) requires guidance and oversight. If the owner doesn't have time or can't monitor the team's performance, the best solution is often a CFO.
Need for sophisticated reporting and interpretation. CEOs, controllers, and bookkeepers may not be financially savvy enough to determine which metrics matter most and what those numbers mean. This is typically the "wheelhouse" of the CFO. A top-notch CFO can find and interpret the numbers (such as financial metrics for SaaS companies) and decide which actions to take to leverage them to drive a positive impact.
Financial strategy and direction guidance. A business owner may need help with a financial strategy such as pricing decisions, long-term projections or strategy formulation/refinement. The CFO becomes part of the executive team and participates in – and often leads – important planning sessions.
Stakeholder report package generation and interaction. Boards, banks, and investors will need to see reliable data packaged in an attractive and useful manner. CFOs are often called on to prepare these materials. Check out our article on how well-designed board meeting packets lead to productive board meetings for more on this subject.
Fundraising assistance. If the CEO or business owner can't take the lead on building and telling the financial story required in fundraising, a CFO is often asked to join the team to support these efforts and round out the C-level expertise of the company.
Five Reasons Your Startup Should Hire an Outsourced Financial Controller
Your business is growing
Financial controllers know when its time to pivot and change
Help you understand which efforts are most profitable
Financial controllers understand what needs to happen next
Reduce your risk of fraud
Elevate Your Strategy, Overcome Challenges, Maximize Profits, & Accelerate Growth With Limitless Investment & Capital Financial Controller Services in Gilbert, Scottsdale and Denver. Call us TODAY to get started.