The revenue for accounting, tax preparation, and payroll services in the United States are set to generate around 160 billion US dollars in 2018. That's a lot of people spending a lot of money on accounting and bookkeeping services.
Since so much money is spent on outsourced accounting and bookkeeping services, you would think there would be endless quality outsourced bookkeeping services for your business. Unfortunately, that is not the case. Finding a reliable and high-quality bookkeeping services for small business can be anything from simple. However, once small business owners find the right outsourced bookkeeping services, they agree it was worth the time.
The good news? We're here to outlining everything you need to know – with the 7 essential signs that you need to look out for – about picking the best bookkeeping services for small business.
Why Outsource in the First Place?
The beauty of outsourced bookkeeping services is that they give your business year-round on-demand access to a comprehensive range of financial experts, bookkeepers, and accountants, keeping costs to a minimum and giving you and your team the freedom to focus on what really matters — taking your business to the next level.
Not only can your small business receive expert help, but you can also efficiently ramp down when you need less help saving your small business money. The scalability inherent in outsourcing makes a big difference to seasonal businesses in particular, which need lots of extra support at peak times of the year.
There may also be some specific reasons your small business needs outsourced bookkeeping services such as:

Worried about an IRS audit

Your current bookkeeper has disappointed you

Your paying to much for current outsourced bookkeeping and accounting services

You are starting to scale your business
With this in mind, let us jump into five essential signs of quality bookkeeping service providers
1. Privacy
As many small business owners know, there are few things more guarded and protected than internal financial records. Most people would classify this information as one of the most important to keep safe. Not only for protecting yourself from competition but also to protect your business from auditing. Since business owners keep this information safe and secure, finding bookkeeping services for small businesses that you can trust to do this job well can be tough.
Someone who will stay with your company for a long time and maintain confidentiality is paramount, but not a simple task. More than half of US firms experienced fraud in the past two years. With these kinds of statistics making fraud very real, privacy has never been more important. This can be even harder if using a local bookkeeper who knows your personal finances. Outsourcing to a bookkeeping service with influential client referrals can give you, as an owner, peace of mind.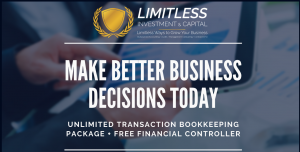 2. Scalability
Often, when you first go with a new accountancy service, your needs start off small. As your business grows, your accountancy services can't keep up. Especially when it's rapid growth.
We can imagine one of your main goals as a small business owner is to grow. Managing a growing business can be tough! Having an outsourced bookkeeper and accountant that can scale to your needs is essential.
Picking an accounting and bookkeeping service that can cope with growth is huge. It's a massively important consideration when picking any new firm. Hiring an outsourced bookkeeping service which can deliver strategic services, such as outsourced controller services or part-time CFO assistance, is key to scaling your business. Finding an outsourced service provider that offers all of these things can help keep your cost low.
3. Tax and Audit Ready
Outsourced bookkeeping services can be used to help keep the IRS and other banking institutions off your back. Why? Having your bookkeeping services for small business prepare your end of the year reports, ensuring you have clean, accurate books and filing give them less concern over whether your books are accurately making you less likely to be flagged.
Outsourced accounting and bookkeeping services take the worry off of you. Need to supply a financial report to satisfy an investor, bank, or the IRS? You can hand over this financial information without doubting your data. It's crucial to choose an accounting firm that can provide this authority and trust.
4. Latest  Technology
Technology in the accounting industry changes all the time. Staying up-to-date with the latest changes and newest pieces of software can be a daunting task, but can really help your business excel. t'll help to keep your business ahead while also limiting your exposure, and potentially save you money. Software and technology firms design at the cutting edge to improve accounting processes.
Additionally, the latest and greatest accounting technology reduces and refines compliance exceptions and safeguards against any fraudulent activities. They do this by automating the process of calculating key performance indicators and budgeting for you. When you hire outsourced bookkeeping services, your team will help implement the newest technology, and can even assist you with how to use it.
5. Industry Insight
Outsourced bookkeeping services are far from a one size fits all. Finding an experienced accounting professional with insight in your industry is essential to ensure your books are correctly completed and the data is accurately interpreted.
For example, Cash service businesses, companies that use government contracts and companies which are subsidiaries of foreign businesses all require unique record keeping to ensure they remain compliant. When you are selecting an accounting and bookkeeping service for your business, make sure you are dealing with a firm that has insight into your specific industry.
Signs You Have a Great Accountant
As we discussed, it's not enough to just have an accountant. You have to have a good one. After all, the wrong accountant could dig you into financial holes; but the right one can help your business achieve financial stability and growth. So, don't settle for less. Here are the qualities of a great accountant.
They regularly communicate with you and return your calls quickly

They strategically plan throughout the year, not just for big deadlines

They show you how to budget

They are constantly learning

They are happy to explain things to you
Final Thoughts
Working with the right outsourced bookkeeping and accounting services can be as important as working with the right business partner. So, don't base your decision on who is the most affordable. Look for who is the most qualified, relevant to your field, recommended by others and easy to work with. Keep in mind that, no matter who is managing your books, you should also take a proactive role in understanding your business finances and bookkeeping. The right accountant will be happy to guide you in taking a more active role in managing your business finances.
Limitless Investment & Capital Outsourced Bookkeeping and Accounting Services
When it comes to managing your books, our experienced team of accountants and CPAs deliver more than just numbers—we deliver accuracy, efficiency, and insight. Leveraging the latest technology, we provide customized reports and up-to-date dashboards and graphs, all with the click of a mouse. The best part—you can access them on any device, day or night. Contact us TODAY to learn more about our services!