On a regular basis, we speak with small business owners who are reluctant to outsource their accounting and financial responsibilities. Often their reasons are based on myths surrounding the idea of outsourcing or even just the term itself. Small business owners often think it will reduce visibility into the financial health of their business, but at the same time, they're struggling with accounting and reporting issues–even when they have someone on staff to handle bookkeeping.
You may be surprised to know that outsourced accounting services do not necessarily mean getting rid of your current staff. For the companies that do embrace this option, I've seen them experience higher efficiency, less stress, and more opportunity to grow their business.
To help you better understand the true benefits of outsourced accounting let's bust several of its myths wide open.
Myth #1: It will cost my small business more to use outsource accounting services.
Every client is different, but generally, it is cheaper than having an in-house accounting team. Outsourced accounting services can provide greater expertise, accuracy, timeliness, and flexibility. Not only will information be more accurate, but it will also be provided more quickly with an outsourced accounting team.
The key determinants of cost are:
the defined role(s)

transactional volume, and

the size and type of business
There is a difference in cost and amount of work between a 10-person company doing 100 transactions per month utilizing a hybrid model and a 60-person company doing 10,000 transactions per month utilizing a full-service model.
Your small business usually will have the ability to choose which billing method would be most efficient for your firm. There are generally two different options: a monthly fee or hourly billing. This gives small business owners flexibility and predictability.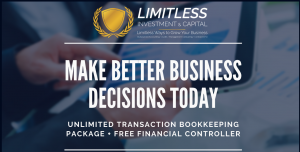 Myth #2: I will lose control of my company's financials.
You're the business owner, it's understandable that you're used to being in control. Really, you should be, especially over your company's finances. Recently, the Association of Chartered Certified Accountants released a report that found business owners admitted outsourcing their accounting would cut costs. However, on the flip side, they were afraid they'd lose control over their money.
Many business owners believe that when they turn to outsourced accounting services, they're ultimately giving up the internal control they have. In contrast, by having your books in order, you will actually gain control through a better understanding of your company's financial position. This will help you make the best decisions for your business, placing you at its helm.
Myth #3: If they are not physically present then they are not really working.
With today's cloud technology advancements, location is a non-issue, and outsourced accounting services naturally become an extension of your internal team. You won't need to worry about when an employee goes on vacation or is out on unexpected leave – events that can cause significant disruption to a business.
Additionally, the outsourced option allows you to widen your circle considerably versus hiring for an office location. It provides you with the ability to select the desired skill sets and level of expertise you need instead of choosing from a small pool of candidates within a certain radius of your location.
Myth #4: Sending information to an outsourcing company isn't secure.
Although this could be partially true, technically speaking, nothing is 100% secure. There are definitely measures that outsourced accounting services take to ensure the highest amount of security possible. Wherever you conduct business financials has a potential for a security breach. This includes your business office, as well as your home office. Do the best you can on your end to keep your information secure.
Myth #5: Only large companies outsource
Startups and small businesses are always looking for ways to become leaner. Often it is small to mid-sized companies that see the most value from outsourcing including increased profitability and meeting goals more quickly. For these companies, outsourcing means they don't have to sacrifice financial well-being simply because of limited resources. Additionally, outsourced services are scalable and can undoubtedly grow along with your business.
Myth #6: Outsource = Overseas
The mere definition of "outsource" is that you obtain goods or services from an outside source; however, many make the mistake of thinking that outsource directly means that you obtain work from overseas. You can outsource your services to a local firm in your own city. The term does not mean that you have to hire someone offshore to complete the work.
Final Thoughts
Today's business owners are facing greater expectations when it comes to financial transparency and government compliance. All too often, businesses are juggling day-to-day responsibilities alongside more complex and time-consuming tasks such as finance, accounting, compliance, internal audit, and risk management.
Increasingly, businesses, both large and small, are turning toward outsourcing as their preferred solution—with accounting being one of the primary outsourced tasks. In fact, many business owners are finding that outsourcing provides a unique opportunity to receive accounting support from talented professionals without the added overhead associated with in-house resources.
Limitless Investment & Capital's Outsourced Accounting Services
At Limitless Investment & Capital, we integrate the resources of a full accounting team, including a fractional CFO, within your culture to best understand your goals and objectives.
You get the benefit of increased oversight and accuracy of your financial reporting, access to experts that have seen it all and know how to handle financial nuances across industries, as well as an efficient process for managing your finances.
Depending on your unique needs, we staff up to four levels of highly trained professionals (CFO, Controller, Accounting Manager, and Staff Accountants). Each level serves a specific purpose to deliver accounting best practices and business strategies to give small businesses peace of mind, improve their profitability and help them grow. Contact us today to learn more!