A Virtual CPA was seemingly nonexistent before the pandemic, however, in the light of businesses going remote, virtual CPA's have been critical to helping small businesses.  Having sound financial data is key to making good business decisions, and a small business accountant can ensure financial statements are properly prepared to empower business owners to make good decisions. Additionally, they can even offer proactive guidance and advice based on the financial statements prepared.
We have highlighted some key benefits businesses receive when they hire a CPA firm near me: 
Key Benefits of a Virtual CPA
#1. Reduced Costs
Requiring less staff time for internal accounting functions will allow you to save employment costs such as salaries, payroll taxes, benefits, training and recruitment expenses.  Hire employees that will focus on your main business purpose rather than auxiliary services.
By picking and choosing only the types of services you really need from your outsourcing partner, you will be able to eliminate unneeded overhead expenses in those areas.  Businesses need to concentrate on the return of every dollar they spend and be ready to deploy resources where they can maximize their leverage quickly.
#2. Reduced Risks
Landing in hot water with the IRS can be a huge threat to small businesses, and could even be the demise of your company. You can expect to pay hefty fines if there are errors in your accounting. This is a huge reason most small businesses owners want to hire an accounting team.
Unfortunately, there are various risks associated with business finances in addition to trouble with the IRS. Your small business could face having money stolen by trusted employees. It can be hard to enforce solid checks and balances system without putting your employees at odds with your business.
Again, you're saving money and time and eliminating the stress associated with managing money. You're getting access to real experts and tools that can handle all your financial reporting. Plus, you have professionals who can audit your financial trail to ensure everything's on track.
This, in turn, minimizes the risk of internal fraud and can improve trust and compliance. So it's a win-win situation for you and your employees.
#3. Better Business Decisions Faster
The ability to provide higher quality accounting information faster, more efficiently and with greater effectiveness is crucial.  Working with outsourced accounting services will yield more reliable information to make improved business decisions in less time.
You will not need to spend time and money trying to keep up with an avalanche of new laws, policies, procedures, and technologies.  Missing critical business signals because you are not able to access the financial information in the form you need it, when you need it, will put you at a distinct disadvantage in today's hyper-competitive environment.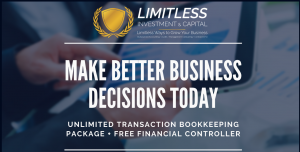 #4. Improve Profitability
Outsourced accounting services allow you to concentrate limited resources on your core business so you can be more profitable.  You will be able to spend more time with your customers so your organization can offer them a higher level of service.  Focus on your strengths and let the accounting experts in Phoenix handle your books!
Why Hire a Virtual CPA in 2021?
The difference between making profits and losses lies in the qualifications of the business accountant. Proper accounting directly translates to good business. Hiring an accountant requires the utilization of specific technologies that will save the firm money.
One reason that many businesses give for not hiring a CPA is that they cannot afford them, which is a pretty flimsy excuse when stacked against the threat of business failure. Additionally, most outsourced accounting services require businesses to only pay for exactly what they need. This reduces any additional costs that are associated with hiring a full-time employee and paying a full salary and benefits.
While there are many approaches to keeping the financial books, a CPA firm will guide you on the best fit for your business. This way, you will save time, lessen your tax liabilities, and ensure that all expenditures are claimed.
Limitless Investment & Capital Virtual CPA's for small businesses
Business owners know: there's never enough time. You're handling strategic planning, marketing, and sales, managing employees—all while trying to maintain a personal life. Limitless Investment & Capital's Certified Public Accountants can keep your business focused on your critical objectives. Are you ready to see the difference that a Virtual CPA can make? Schedule a FREE financial analysis TODAY!