When your small business started off, it may have been viable to record all your financials manually in a book kept in the drawer of your desk. As your business grows, having accounting processes and procedures in place is absolutely essential to ensure financial health. It is likely your competition is moving fast in this continuously developing world and you don't want to fall behind. The importance of accounting software in facilitating and streamlining business transactions cannot be underestimated! If the thought of accounting software scares you, that is OK- outsourced accounting services can provide and handle business accounting software for your business.
What is Business Accounting Software?
Business accounting software is a type of application software that enables you to manage your business's financial transactions. These programs can vary widely in scope, and some more costly programs are designed to manage the entire financial comings and goings of a large business, not just bookkeeping records. Using business accounting software can help small businesses use resources in their accounting departments efficiently by automating some processes, and can even reduce costly bookkeeping mistakes.
Why is it useful?
More and more organizations are switching to an accounting solution to handle their financials; hence, there must be a good amount of beneficial reasons why. If you're considering of implementing this system to your business, one of the primary aspects to look into is determining the ways it can help with your accounting and bookkeeping tasks. Here's the summary of why accounting software is useful for business of any size.
It automates redundant tasks

It helps with taxes

It provides digital invoices

It oversees cash flow

It takes care of the math for you

It cuts costs

It enables wide accessibility
More and more small businesses around the United States are switching to a business accounting solution to handle their financials. If you are considering implementing this system to your business, try and figure out how the new system will help your current accounting and bookkeeping tasks and processes. For example,  professional accounting software can make tedious bookkeeping and accounting tasks much more simple. You can also set your software or spreadsheet to display key data, such as cash on hand, your cash conversion cycle, days receivable/payable outstanding, days inventory outstanding and gross profit.
Outsourced accounting service providers can be useful since they already own the software. You will have access to their systems and an expert to show you every step of the way how it works. Below we have discussed some main reasons for using small business accounting software today:
1.Improved Accounting Accuracy
Business accounting software can greatly increase accuracy in your books and reducing or even eliminating human errors in calculation. If your small business is doing manual bookkeeping processes, you are probably doing all your calculations by hand. An incorrect calculation early in the process could have a negative impact on the end balance, distorting your books.
Computer software is virtually incapable of making these type of errors. The only type of error that small business owners should be aware of is entering the data incorrectly which will cause mistakes.
2. Save Time
Small business bookkeeping and accounting tasks often get pushed to the side because small business owners feel like they have more important things to do than tedious calculations. With business accounting software, the calculations are done entirely for you. You just have to enter the data (which we recommend doing on a regular basis) and your books are taken care of. Speed is one of the top benefits of using business accounting software.
3. Automatic Documents Creation
Your business accounting software will be able to generate cast accurate credit notes, purchase orders, invoices, and different reports with real-time data once the information is entered into the system. This is a simple and easy way for small business owners to get the documents they need without having to create or put them together. Automation of real-time documents also saves small business owners loads of time.
4. Improve Financial Performance
What if we told you that you could even improve your financial performance with business accounting software? At the end of the day, financial health is extremely important. Business accounting software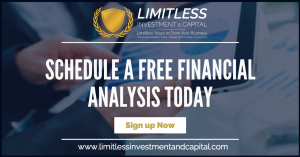 gives insights into overall financial performance. It can handle all aspects of your company and keep the record of business transactions so you can see what is coming in and going out of your business. Your software can manage the general ledger, accounts receivable and accounts payable. Moreover, it allows tracking cash flow, revenue, and expenses.
Having financial performance information at the tip of your fingers can help your small business be proactive rather than reactive to red flags in the books. If a problem arises, you have the ability to view everything you need all in one place.
5. User-Friendly
One of the main goals of business accounting software is to be usable by any time of business owner, even those that are completely unfamiliar with accounting. You want accounting software that saves you valuable time, not wastes your valuable time. Even if you have an accountant, the right accounting package will streamline your financials so, again, look for user-friendly features.
6. Ease During Tax Time
Tax season can be extremely stressful for many small business owners. Accounting software benefits include making this process easier by ensuring that all of your business's financial details are in one place. Manually recording your business accounting is an easy way for things to be lost or incorrect. With business accounting software, you will have detailed reports of all the information you need. You will have a clear trail of where all your expenses and revenue is coming from which will make tax season much less stressful.
Is Accounting Software Right For You?
Although most small businesses would benefit from the software, there are a few exceptions. The more employees, customers, and inventory your business has the more useful you will find business accounting software. The following questions may help you decide whether it's right for your processes:
Are you a small business owner in charge of your financials but lacking the technical skills to manage it?

Are you prone to overlooking and putting aside your business finances?

Are you spending a large amount of time trying to chase invoices?

If you answered yes to the above questions, then your small business will greatly benefit from business accounting software.
Outsourced Accounting Services
Outsourced accounting services are an additional alternative for small business owners that need help with accounting processes and procedures. The benefit with outsourced accounting services is that you don't actually have to buy the software. Your service provider will already have the latest and greatest technology that your small business is able to use and benefit from.
Another benefit of outsourced accounting services is that their accounting software is always up to date. New software and software updates are constantly being released, and it can be a time-consuming hassle for someone in your company to keep up. When you used an outsourced accounting provider, their team is dedicated to ensuring the software is up-to-date and new.
Limitless Investment & Capital Outsourced Accounting Services
We don't just handle your accounting needs, we get it done right! Collaborate with us in real time about your finances and we can assist your small business from accounting support and setup, data entry, to automatic import of credit card transactions and bank transactions. Contact us today to get started!