The accounting profession has gone through some major changes, and now more firms than ever are competing with each other. Small businesses and startups have many affordable options when it comes to ordinary services such as tax preparation and assistance, bookkeeping services, and management consulting. In fact, small businesses can even have access to expert knowledge at an affordable rate with the help of a Virtual CFO and growing cloud technology.
Now more than ever, startups and corporates are looking for ways to run lean. There is pressure to make cuts to staff and outsource when possible, which has led to the trend of hiring virtual CFO services over the more traditional in-house full-time CFO.
Virtual CFO services wouldn't be possible, however, without the assistance of cloud technology. Cloud technology opens up new and profitable opportunities. Communication is getting easier as mobile devices become more popular. These are leading to big changes. For example, it's now possible to see your client's cash flow in real-time, using cloud accounting software.
Moving away from the labor-intensive services into the world of business financial consulting may be a challenge for many businesses that is comfortable with their established. There are many reasons your small business should consider a Virtual CFO.
What is a Virtual CFO?
A virtual CFO is an outsourced service provider offering high skill assistance in the financial requirements of an organization, just like a chief financial officer does for large organizations. A virtual CFO may be a single person or an entity.  A Virtual CFO has the capability to provide your small business with much of the same services and expertise as an in-house CFO, only at a fraction of the cost. How is that possible? You will likely only be paying for the time you need opposed a full-time salary plus benefits. Additionally, Virtual CFOs
The cloud is an essential piece to Virtual CFO services being possible. Here is how:
• Cloud solutions can share data, making it easy to synchronize and transfer data between different systems.
• Cloud accounting software gives you real-time reporting and analytics features. These help you gain insight into a client's financial condition.
• Cloud accounting and business management solutions are accessible anytime, anywhere. This means you can offer Virtual CFO services to your clients from any location.
What do Virtual CFO Services Offer?
A virtual CFO's scope of work for a company typically depends on the company's size and unique financial needs.
• Identify key metrics and map out reporting to monitor
• Financial Reporting
• Financial Risk Management
• Interpret financial results on a regular basis
• Manage annual budgeting process, development of annual strategy
• Cost Management
• Cash management & planning
• Debt Reduction
• Strategic planning
• Ensure tax compliance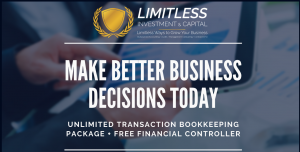 Advantages of a Virtual CFO for Small Businesses
1.Better Controls
It is common in small companies that one person is performing multiple duties and financial assignments. This situation can lead to things getting done incorrectly, fraud, and theft. Hiring Virtual CFO Services ensures reduced risks and greater peace of mind.
2. Increased Cash Flow
Cash flow is critical to business success. Virtual CFO services will implement, update and monitor cash flow forecasting and modeling, and work hand-in-hand with business owners to create strategies to manage cash flow and assist in business growth.
3. Accurate Financial Statements
Financial statements open a window for educated decision-making and strategic planning. The working capital statements, fund flow statements, cash flow statements, and trading account all have to be consulted every day for evaluating how much money the company is making, how much money they need, the reserves that they need to set aside, and how they propose to increase sales and boost financing. A Virtual CFO can prepare your financials for you. Small business owners can breathe a sigh of relief knowing they are accurately prepared by a trained, knowledgeable financial professional.
4. They Can Handle Any Challenge
Virtual CFO services have worked with companies of all sizes, industries, stages of growth, and stage of emergency. If they haven't faced a certain situation before, then you know someone on their team or in their organization has and can bring a true solution to the table.
5. Less Expensive
As we mentioned above, a Virtual CFO provides an opportunity for your small business to go lean without sacrificing knowledge and expertise. Small businesses often can't afford a full-time six-figure salary of a CFO plus benefits. Virtual CFOs usually only bill hourly or based on the amount of time/deliverables your organization needs.
6. Better Decision Making, Planning and Forecasting:
Understanding and analyzing financial statements are crucial when decisions, big or small, need to be made. A Virtual CFO can look at the value of the assets that your company currently holds and decide if you can afford to purchase more. A Virtual CFO also has the expertise to tell you if a severely depreciated asset needs to be sold.
Does My Small Business Need a Virtual CFO?
It is important to asses whether Virtual CFO services may be right for your small business. Here are a few scenarios when it might be a good time to hire a virtual CFO for your business.
1. Your Business is growing and becoming more complex
When a company is in its initial stages, it is usually pretty easy for a few employees to manage everything. As more employees, suppliers, vendors, contracts, and other components come into the picture, procedure and processes get more complicated.
If your growth has complicated things where a bookkeeper alone doesn't feel like enough for your small business, considering other financial solutions such as virtual CFO services may be best for your small business. Outstanding financial management is critical to the survival and success of your business.
2. You're experiencing rapid growth
Seeing your business grow quickly can be super exciting until things become unmanageable. Rapid growth can put your financials into a tailspin if you are not prepared for it which is not good for your business. Virtual CFO services can help you navigate periods of accelerated growth and put the appropriate systems in place for the next stage of your business.
3. You lack the financial understanding needed to make decisions
Sound financial management is the key to making good decisions for your small business. Along with having accurate financials, you also need to be able to understand and interpret them. If you are struggling to make big or small decisions because you have a foggy idea of your numbers, working with Virtual CFO services may be a great idea for your business.
Ready to take the next step?
Limitless Investment and Capital's Virtual CFO Services
An entrepreneur managing a growing business needs a strategic partner to lead and manage the financial aspects of the business. At Limitless Investment & Capital, our virtual CFO's will help your company grow sales, cash flow, and profit. Our Virtual CFO services can drive growth and profitability for your company anywhere from 5 to 36 hours per week, based on your needs. Depending on the size and the growth stage of your company, we provide a flexible engagement model, enabling you to increase/decrease engagement levels, thereby giving you the opportunity of having the best CFO talent assisting you, based on your needs.