Financial controllers are responsible for all of the day-to-day operations in the finance department, reporting directly to the finance director. This is a role that requires balancing the hands-on financial management of a company with decision-making at the highest level. Small businesses in Phoenix are seeking to integrate the finance function as a strategic part of their plans for growth with the help of an outsourced financial controller.
What does a controller do?
The role of a controller is to manage all the accounting functions of the company, ensure the integrity of processes, procedures and information systems, and provide timely, meaningful and understandable financial information and analysis.  Controllers assist everyone in working together in their respective roles efficiently (providing support where need be – hey we're a team here!) to provide accurate and fresh financial data and analysis in a form everyone can understand.
1.Improving Data Quality & Speeding Up Your Close
Spreadsheets have a time and place — and it's not keeping up with your consolidation and close. You don't have to nix spreadsheets altogether, but they shouldn't be at the core of your process.
Sending spreadsheets back and forth wreak havoc on your data consistency. This not only affects your team and the time it takes to close, but it can also impact your entire organization. The reporting generated by finance and accounting can help other departments make more strategic decisions — but not if your processes are slow and your data is inconsistent.
This is where technology comes in. There are a variety of Enterprise Performance Management (EPM) tools that can help you automate and optimize your financial close process.
2. Analyzing Data & Giving Insight
As we alluded to in both sections above, finance is becoming more strategic. As a controller, you can truly add value by interpreting the data. It's not just closing the books and compiling reports — you must truly understand the data and add insight.
With the tools mentioned above, you're saving time on your close, giving you more time to focus on data analysis. You can also leverage those tools (and others) to better visualize the data and identify trends. This way, you can share information across your organization and truly become an integral part of the decision-making process.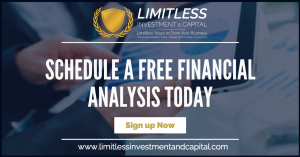 3. Budgeting
Budgeting is a critical part to any small business. Since budgeting allows you to create a spending plan for your money, it ensures that you will always have enough money for the things you need and the things that are important to you. Following a budget or spending plan will also keep you out of debt or help you work your way out of debt if you are currently in debt. Your outsourced financial controller can help create a budget for operations which will include:
Amounts for sales

Amounts for producing goods

Amounts for each department's expenses

Summarizing the above budgets into a master budget or profit plan

Cash receipts and disbursements for a cash budget

Projected financial statements also referred to as Pro-forma financial statements
Once prepared and approved, the budgeted amounts are used as a guide or road map in controlling the next year's business activities.
When do I need an outsourced financial controller?
All businesses need financial oversight, but many business owners choose to tackle this task on their own to try to save money or keep a hands-on approach to managing the business. However, you should consider hiring a controller if:
You are growing rapidly and are uncertain of the financial effect of certain business decisions (buying a new facility, exploring a new revenue stream for the business, etc.).

You want accurate and timely information on the financial condition of your company.

You are spending too much time on accounting functions when you'd prefer to be focusing on business development.

You want to ensure you are in full tax compliance – state, local and federal.

You have large amounts of inventory and receivables that need to be managed with both an accounts payable and accounts receivable person, respectively.
There's no golden rule for when you hire a controller. You'll know it. You'll know that your company's reached the size where a bookkeeper and a once-a-year tax accountant are no longer going to cut it. You need a financial partner who's sitting in an office near you and looking after your company's money.
Final Thoughts
A controller is essentially the head of accounting. The role has many duties, including overseeing financial documents such as income statements and balance sheets, working with compliance audits and regulatory changes, setting budgets and more.
There will come a time when your business has grown so much that you can no longer keep up with budgeting, taxes and regulatory issues without bringing on an outsourced financial controller.
Limitless Investment & Capital's Outsourced Financial Controller Services
Limitless Investment and Capital's team can provide the right level of accounting support for your company's needs. Our full-time and part-time financial controllers in Phoenix work to fully understand your business and help your organization grow. Contact us to request more information.