As businesses expand and become more dynamic, the need for a senior-level financial expert such as a part-time CFO becomes critical. Companies are faced with more complex financial decisions and can benefit from a part-time CFO's expertise to help them navigate the path to achieving their strategic growth objective.
Why Choose a Part-Time CFO?
Businesses striving to maximize their growth potential require an experienced professional to take charge of functions such as financial forecasting, budgeting, and scenario planning; but hiring a full-time Chief Financial Officer often comes with the cost of a six-figure salary.
Finding a qualified CFO is costly. Between posting the listing, conducting numerous phone screenings, bringing in candidates from around the region, or country for multiple rounds of interviews, and putting together offer packages, the financial commitment can add up quickly. In companies that have never employed a CFO before, operational inefficiencies along the way can inflate this cost even further.
It is estimated that having an in-house CFO role costs an average of $250,000 annually for salary and benefits combined. Paying for a part-time CFO eases the cost burden associated with a full-time CFO because the company can skip the recruitment and hiring costs, as well as the associated salary.
1. Cash Flow and Revenue Management
A cash flow forecast predicts how much cash will come into your business and how much cash will flow out of your business in any given time. The key to a successful cash flow projection is to make it accurate. There are many best practices that you can follow to help you manage cash flow and mitigate any problems. But to be truly useful, your forecast needs to be as accurate as possible. That's a challenge because any forecast involves an element of guesswork. That being said, there are a number of things you can do to ensure that your cash flow forecast is as accurate and helpful as possible.
A part-time CFO in Phoenix can help your small business analyze business indicators, estimate your sales, understand your budget, help ensure a better collections process, and help maintain your forecast.
2. Budget and Forecasting
The budgeting process sets the business's goals and game plan and formalizes it in a budget. A budget allows a business owner to monitor actual results against formal expectations. The budgeting process utilizes a budget model. Having a budget provides a feedback loop as to how the business is performing against expectations. A part-time CFO in Phoenix can help business owners proactively make decisions to ensure that the business meets or exceeds its goals. Monitoring of actual results against a budget provides feedback on current performance.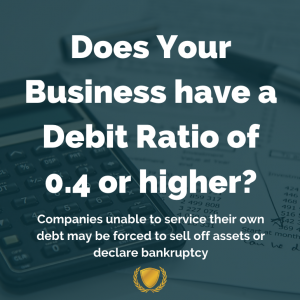 Forecasting is a very powerful tool as it is forward-looking. A good forecast model allows the business owner to establish the business assumptions for a specified period of time and to see the consequential results. If the results are not the desired outcome, the business owner can take action to impact the outcome to achieve the desired results. The real power of forecasting is that it allows the business owner to see a future outcome that, if it is not the desired outcome, can be changed through current decision making.
3. Assistance with Mergers and Acquisitions
The acquisition and divestiture of subsidiaries are significant structural changes to an organization that must be planned and managed carefully. While the promise of growth and economic gain is real, analysts warn that without careful planning and analysis, many mergers and acquisitions ultimately fail to live up to their initial promise and can cause more harm than good. A part-time CFO  can help you plan and execute a merger & acquisition strategy that creates value to stakeholders and ensures your company is in control of the process from start to finish.
4. Variable vs. fixed expense reporting
Not all costs in your business are created equal. You incur fixed costs regardless of what you do. While you can reduce cost in this category, there's only so much you can cut and the benefit to your business becomes less and less impactful. However, your variable expenses are the costs you incur when you do work. The secret to getting wealthy is controlling these costs in an efficient manner. Your part-time CFO in Phoenix is an expert at identifying these costs and keeping them in check.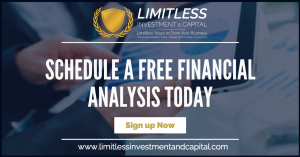 Additional Part-Time CFO Benefits
Part-time CFOs are well-seasoned financial professional that has experience with relevant industries or business types. This is a crucial distinction because you will be putting the future of your business in their hands. Part-time CFOs can also:
• Develop real wealth for your company
• Protect profits, hire at the right time, and control costs
• Build a financial plan that works
• Minimize your business risk and get better ROIs
• Avoid major financial disasters
Limitless Investment & Capital Part-Time CFO Services in Phoenix and Denver
At Limitless Investment & Capital, our goal is to move your business forward. Whether you're running a startup, SMB or large company, you can't afford to let your back-office slow you down. Whether you have a successful small to mid-sized business, an underperforming one, or are planning for a business transition you may have needs that require a part-time CFO in Phoenix or part-time CFO in Denver. If you are interested in scheduling a free financial analysis in Gilbert, contact us today to get started!