A part-time CFO is not just an accounting professional that will organize your finances. A part-time CFO can help build your business's financial structure which will allow your business to grow and move from a start-up to a more established company.
A part-time CFO is broadly accountable for the administrative, financial, and risk management operations of the company, including the development of a financial and operational strategy, identifying and tracking relevant KPIs, and the ongoing development and monitoring of control systems to preserve company assets and report accurate financial results.
So, how do you know who to hire? We have provided a list of qualities below to consider when hiring an outsourced CFO.
1. Detail Oriented
Your part-time CFO will be responsible for seeing the big picture of your company's financial past, present and future—but must also be able to drill down into the minutiae to identify errors or irregularities that could potentially turn into major headaches later on.
2. Experience with GAAP
Your CFO should be able to set up all of your financial reports and controls using Generally Accepted Accounting Principals (GAAP). GAAP is the common set of accounting principles, standards, and procedures that companies use to compile their financial statements. Adhering to GAAP will be necessary should you ever want to raise capital, sell your business, or take your company public.
3. Financial Modeling Experience
The CFO should have strong financial modeling skills that improve forecasting of the business, which greatly assists the CEO in planning capital allocation. In addition, the CFO should help create a data-driven culture so that strategic decisions can be more informed by sound data analysis
4. Jack of All Trades (Especially Important for Startups!)
An outsourced CFO needs to be able to perform other duties (e.g., human resources, technology, legal, and information technology) as needed. It may be a long time before you have in-house counsel, and you can't afford an outside law firm for every NDA to sign. So, choose a CFO who is very comfortable with legal documents, as well as finance.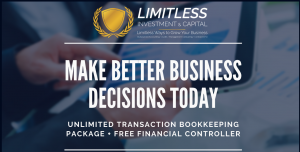 5. The Ability to Be a Partner
Being great at financials, taxes, etc. is just the point of entry for a great part-time CFO. The right candidate needs to have the personality and expertise that lends to being a sounding board, advisor, and partner–not just a CFO who answers your questions about money.
6. Ability to Offer Financial Analysis
A primary role of a part-time CFO is to offer financial analysis versus financial reporting. The difference here is key. Financial reporting simply tells you how your business performed during any period of time, but offers little insight into the future–which is where your CFO comes in. Financial analysis offers insights into how you are likely to perform in the future. –
7. A Great Communicator
Being a great communicator is an essential skill of an outsourced CFO/ The CFO must be able to communicate effectively with ownership, leaders, vendors, and the entire management team.
8. Proactive
If you are hiring a part-time CFO, you'll need someone motivated enough to stay on top of projects and propose forward-looking initiatives, despite not being in the office 40 hours each week.
How Much Will a Part-Time CFO Cost in 2019?
As you begin your search, keep in mind some that some firms bundle bookkeeper, controller, and CFO services. In this instance, the firm essentially provides you with an entire finance department.
Most providers will create a custom quote based on your specific needs. The spend can range from $1,000-$2,300 per day. Contrast that with hiring a full-time CFO at >$225,000 per year (salary + benefits), and you can easily save > 40% by outsourcing to a part-time CFO.
The Bottom Line
The job of a small business CFO is very different from one at a "big" company. The latter is much more of a hands-off role focused on investor relations, deal-making (financing, M & A), governance, reporting, and other back-office matters. In stark contrast, the startup CFO is much more hands-on and integrated into the day-to-day of the business.
Companies are increasingly looking for leadership from their CFOs. A part-time CFO can be highly effective for many smaller businesses, enabling them to meet their financial goals without breaking the bank.
Limitless Investment & Capital Part-Time CFO Services In Denver
Limitless Investment and Capital provides years of experience & endless resources in part-time CFO services in Denver.  We specialize in the management of your entire financial funnel – from basic bookkeeping, financial reporting, and assistance in raising multiple rounds of funding, to guiding financial decisions that support your long-term growth objectives.
We can handle all of the financial aspects of a business, including everything from accounting and tracking of finances, all the way up to making financial decisions for the future and providing funding for growth. Connect with us to discover the strategy you need to grow your business.