Virtual CFO services are a growing trend in 2022, as the COVID19 pandemic continues, pursuing virtual options is ideal for business advice. Getting a startup or small business running efficiently and effectively may take some time, especially if your company lacks financial intelligence. In fact, a significant reason that small businesses fail in the first thirty-six months of operation is financial incompetence. The importance of accurate bookkeeping, maintaining budgets, tracking profits and loss, and managing your cash flow could determine the survival of your business.
In 2022, startups and small businesses will continue to look for ways to cut costs and run lean given the uncertain business environment. Virtual CFO services for startups and small businesses provide just a way of doing that while offering top expertise in managing your companies financials.  Although virtual CFO's have been around for quite some time, growing awareness of their benefits is on the rise.
A Changing Marketplace: What Makes Virtual CFO Services Possible?
You may be curious why Virtual CFO services are growing now more than ever. The simple answer to this is the accessibility of cloud technology. Cloud technology has been instrumental in opening up the ability of Virtual CFO's for small and medium-sized businesses. This advancement in technology allows your business to receive expert and broad support over your entire financial process, without having to employ a full-time staff member.
Functions of a Virtual CFO
There are many different functions of financial management when it comes to running a small business. A Virtual CFO should be responsible for:
Efficient and accurate reporting of financial performance, condition, and cash flows of the business.
Ensuring that all federal, state, and local governing regulations, laws, and taxes due are in compliance.
Prepping the CEO for board meetings.
Assisting management in brainstorming improved financial strategies for the present, and planning for the future.
Managing finance-related IT systems.
Advisory and analysis help during mergers and acquisitions.
Although a Virtual CFO is able to assist the business in regards to all things financial, they are not an extra office assistant. Some tasks that are not included when hiring a virtual CFO include:
Answering general business phone calls /emails
Managing HR/Admin (benefits, insurance, hiring/firing of non-finance staff)
Overseeing the business legal responsibilities
What Services Do Remote CFO's Offer?
Remote CFO's can be extremely helpful to growing businesses as financials become more complex, and it becomes more complex to manage and measure cash flow, inventory, production costs, and other critical financial information. Improving accounting processes and systems will be the main priority for a Virtual CFO as well as implementing new technology where needed in the governance structures.
Another major benefit of online CFO services is their expertise and ability to identify and manage bookkeepers/controllers to produce reliable data and interpret the results, helping align your company on the right path to achieving its stated goals. Additionally, an experienced CFO has the ability to recognize and cut waste, deploy cash efficiently, and find opportunities in the marketplace for greater production or expansion that would otherwise go unnoticed.
Benefits of Virtual CFOs in 2022
Still not convinced this is a viable option for your organization? There are plenty of additional reasons a Virtual CFO could seriously be the right option for your business. In fact, a Virtual CFO is proven to be less expensive than the large salary of an in-house CFO with similar experience. A virtual CFO does not require bonuses or benefits and the pricing will be determined only on the amount of time and deliverables your organization requires. Virtual CFO's also offer one-time help with strategic transactions, financial processes, business plans, and budgeting.
Along with being economical, your Virtual CFO will also have multiple industry experiences. This could be an awesome opportunity for multilayered insights and networks your business may not have otherwise had access to.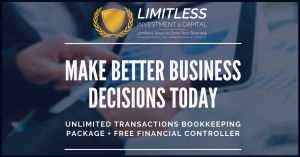 Additionally, hiring a Virtual CFO means there's a smaller learning curve. Typically, it takes six to twelve months for a new employee to get up to speed and perform at their maximum potential. However, a Virtual CFO is trained and has much experience entering organizations mid-process, that they will be able to make impacts and achieve goals more quickly than hiring an in-house CFO. Virtual CFO's have the ability to quickly assess the current situation and implement actions to achieve success.
In addition to the benefits discussed above, here are some more ways your business can benefit from a virtual CFO.
Difference in Perspective: An outsourced CFO can provide an outsider's perspective, which can be valuable in making competitive financial decisions.
Enhanced Flexibility: Accountants drawn to this role often have an entrepreneurial spirit, with more innate creativity and flexibility than their traditional counterparts.
Endless List of Connections: Access to a rich network of other experts and consultants is often part of the deal when you hire a virtual CFO.
What Qualities Are Important in a Virtual CFO?
If you are looking to hire a Virtual CFO, it is important that you do your research. The first company that you find might not be the right fit for your business. CFO's and their services can have a significant impact on your business, so it's important that you make sure your business values. Here are some qualities to look for when determining what type of CFO Service is right for your business:
Good Communication Skills: How often is the CFO service willing to meet with you?
Offers Scalibitlity Services: Will the CFO service grow with your business's growth?
Certified and Up to Date: Has the CFO service received the most up-to-date certifications?
Has Previous Experience: Has the service worked with similar businesses in your field?
Offers Customized Services: Does the CFO offer services tailored to fit your business's needs?
How Should I Engage With My Virtual CFO?
Once you hire a Virtual CFO service, you will go through an onboarding process. During this phase, it is important to set your company goals and communicate how you want to receive your financial reports. Ask the Virtual CFO service what software they would recommend to improve your company's efficiency.
Once the onboarding process is complete, you will want to discuss any ongoing deliverables that your company may have. Are there tasks that need to be completed on a weekly basis? What should your team be delivering to you on a monthly basis? Make sure that you schedule monthly meetings in order to evaluate how well the financial service is meeting your expectations.
Does Your Small Business Need a Virtual CFO?
If your company does not have a handle on their financial information you could be increasing the risk of cash flow disruptions, compliance violations, disputes with vendors, audits, and complications with employees and business partners. Your company may want to evaluate the following questions in determining if hiring a Virtual CFO is right for you:
Do you know your exact production and labor costs?

Are you accurately and effectively compiling and organizing relevant data that your accountant will use for tax filings?

Is all necessary financial data being recorded in the correct place?

Is your accounting software performing how it's supposed to?

Do you know which products and services are performing best?

Are you able to accurately analyze, measure, and track your profit margins?

Are you using this information to make better-informed business resulting in higher profitability?

Are you able to use your financial data to make better business decisions?
If you are unsure of the answers to any of the following questions above, your company may want to consider hiring a Virtual CFO service provider. The individual selected can be a much-needed sounding board, coach, or guide that can analyze existing processes and offer solutions for higher optimization.
Limitless Investment and Capital's Affordable Virtual CFO Services for Small Businesses
At Limitless Investment & Capital, our virtual CFO's will help your company grow sales, cash flow, and profit. Our Virtual CFO services for startups can drive growth and profitability for your company anywhere from 5 to 36 hours per week, based on your needs. Depending on the size and the growth stage of your company, we provide a flexible engagement model, enabling you to increase/decrease engagement levels, thereby giving you the opportunity of having the best CFO talent assisting you, based on your needs.
Interested in a Virtual CFO? Get in Touch!  We are offering a promotion: receive 5 free hours in the first 60 days upon signing an annual contract!